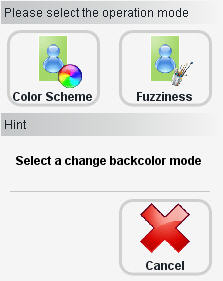 ID Photo Maker include two change backcolor mode: "Color Scheme" mode and "Fuzziness" mode
Color scheme mode: effect excellent. But only suitable for the background of photo is blue or green.
Fuzziness mode: effect normal, suitable for various types of photos.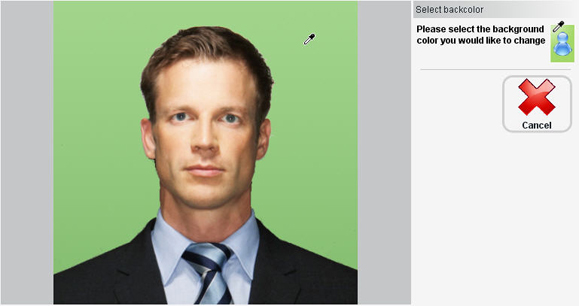 Select color
Whatever mode you choose, first, you must select the original photo background color.
Color scheme mode: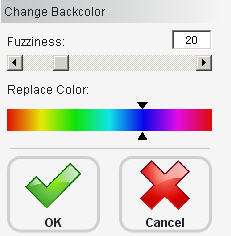 Fuzziness: setting up the color fuzziness value.
Replace Color: setting up replace color.
Fuzziness mode: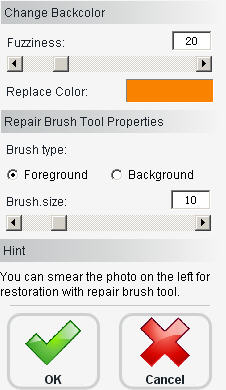 Fuzziness: setting up the color fuzziness value.
Replace Color: setting up replace color.

Hint: You can smear the photo on the left for restoration with repair brush tool

Brush type: setting up the repair brush type(foreground or background)
Brush size: setting up the repair brush size